Ankars is a trusted name in commercial cleaning Derrimut.
Derrimut
About 18 kilometres west of Melbourne's CBD lies Derrimut, located in Brimbank.
Derrimut is a newly developed suburb in Melbourne named after a 19th century Aboriginal elder.
It is also an emerging business area. If you are located around the vicinity of postcode 3030 and in need of commercial cleaning for your Derrimut business, then consider Ankars. Our Manager lives in the area and as a result all of our commercial cleaning work in Derrimut is a stone's throw from home. If one of our customers in Derrimut needs extra work done at a moment's notice, he can be there within 30 minutes. We have been servicing the western suburbs of Melbourne for 35 years.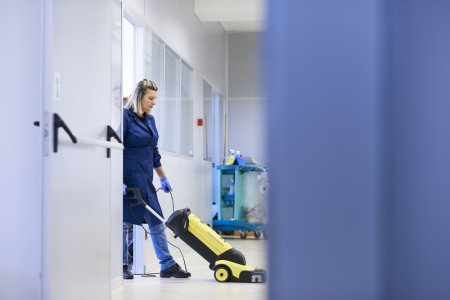 What kind of commercial cleaning in Derrimut do we do?
We service all types of businesses in Derrimut from the very small to the very large. We offer a complete cleaning package from initial clean to regular cleaning. We can also do strip, sealing of floors, window cleaning and carpet cleaning. All this is just one call away.
We can provide excellent references not only from Derrimut but also from neighbouring suburbs. The range of businesses that we presently service range from small offices to the very large. We clean body corporate buildings, showrooms, factories, shops, doctors surgeries, garages. Whatever your commercial cleaning needs are in Derrimut, we can help
. There is hardly a cleaning request that we cannot cover.
Why choose Ankars for commercial cleaning in Derrimut?
We specialise in providing a wide variety of cleaning services, primarily focusing on office cleaner Melbourne, corporate cleaning and commercial cleaning in Derrimut.
Our business philosophy is to provide a very high standard of customer service. Our clientele includes Corporate Offices, Body Corporate public areas, Schools, and Banks.
We are also a one-stop solution all your washroom paper products and cleaning products.

Our commercial cleaning services in Derrimut include:
● Office Cleaning
● School Cleaning
● Hospital Cleaning
● Club Cleaning
● Child Care Centre Cleaning
● Shop Cleaning
● Health Care Centres