Have you been seeking quality, reliable commercial cleaning Thomastown? We at Ankars Cleaning Service are excited to serve your needs.
Thomastown
Thomastown, located in the municipality of Whittlesea is about 30 minutes drive north of the Melbourne CBD. Surrounded by Bundoora, Campbellfield and Mill Park. Thomastown houses a variety of businesses around High Street, edgars Road and Settlement Road amongst other places within the 3074 postcode.
If you are one of these businesses and are looking for a reliable commercial cleaning company in Thomastown, Ankars Commercial Cleaning have been in business for over 30 years and can offer you an obligation free quote.

What kind of commercial cleaning do we offer in Thomastown?
Thomastown has a wide and varied selection of businesses. We service all types of buildings from small offices, to motels, hotels, pubs and clubs. Whatever type of building you operate or commercial cleaning you require in Thomastown we can offer you a service. We are happy to clean once a week or seven days a week. Our ancillary services include carpet cleaning, strip and sealing of hard floors, window cleaning. We can supply toilet paper, hand towel, tissues and liquid soap. Initial cleaning of new premises opening up in Thomastown and commercial cleaning of old premises that you have just moved out of whether these premises is in Thomastown or another suburb.
Commercial cleaning is a very important service for any Thomastown business. It takes a particular person to help clean your premises. All our staff are security checked and are experienced in all facets of cleaning. We usually try to place couples in the larger buildings. This system works really well as the man can do the heavy lifting of rubbish etc and the woman can do the more delicate work. Because most cleaners work after hours it is also a great security advantage to have the cleaners work in pairs.
So whatever your commercial cleaning requirements are whether in central Thomastown or on the outskirts give us a call and I am sure we can help you out.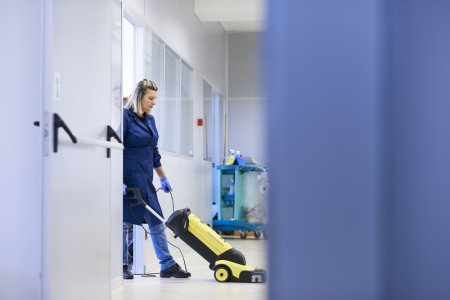 Why choose Ankars for commercial cleaning Thomastown?
We specialise in providing a wide variety of cleaning services, primarily focusing on office cleaning, corporate cleaning and commercial cleaning in Thomastown.
 Our business philosophy is to provide a very high standard of customer service. Our clientele includes Corporate Offices, Body Corporate public areas, Schools, and Banks.
We are also a one-stop solution all your washroom paper products and cleaning products.
Our commercial cleaning services in Thomastown include:
● Office Cleaning
● School Cleaning
● Hospital Cleaning
● Club Cleaning
● Child Care Centre Cleaning
● Shop Cleaning
● Health Care Centres