---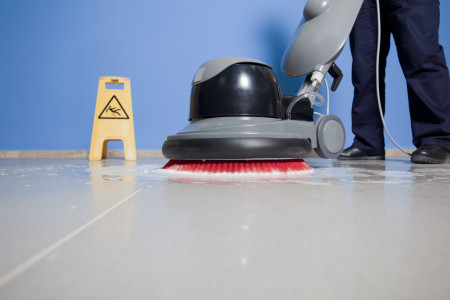 If you are looking to hire a professional cleaning service in Melbourne for your office, business, or storefront then you may already know that they can create a specialised plan to keep our area clean. However, there still might be a few things you are curious about regarding these kinds of businesses. What exactly will they do for my office? Why is it better to hire one of them instead of cleaning the place myself? We will attempt to answer those questions.
What Does a Commercial Cleaning Service Do?
In your office a lot of transactions, discussions, and thinking gets done which is why it is important that the area is clean and can handle the amount of work that you usually do. You need to project a professional image, maintain the property's value, and help everyone put in their best effort. You need to do these things instead of worrying about the mess. An employee keeping their immediate work area tidy is one thing but they may not be able to handle the rest of the office. They need to focus on their work not disposing of the trash, handling the recycling, or cleaning up after other employees.
Having a clean office or commercial space can be beneficial to your business. First, having a storefront that is tidy and organized can be inviting to potential customers. A professional cleaning service can sweep, mop, or wax the floors. They can also dust your merchandise and desk as well as clean the bathroom. Professional cleaners can help you give a good impression to would be clients which may help increase your revenues.
Second, by maintaining your office you keep it orderly which keeps productively up. Instead of handling a bunch of little cleaning chores you are focused on your work. The cleaners will handle the stuff like emptying trash cans, keeping your eating area clean, and other light tasks.
Also, you might want to contact commercial cleaning companies that offer specialised services such as window washing and the cleaning of your equipment.
Another is to think about how the cleaning service that you use will actually clean your workplace and what kind of supplies will they use. Go over your area and if you think that there are special requirements talk with the company that you're using to see if they can meet them. There may be special supplies or procedures that can help.
The amount of work that a cleaning service does is directly related to the terms of your contact with them as well as how much you're willing to spend on the service. In order to learn how a commercial cleaning service can help your business it's best to look up the services operating in your area and contact them directly. You can get their prices as well as what services they offer. By knowing this you can choose the one that meets your needs and helps your business be at its best.
Commercial cleaning services can be a big help for your business. They can free up your attention from tedious tasks allowing to focus on your work. They can also help you make a good impression with your clients. Since these groups specialise in cleaning they can give your work environment the treatment it needs and make sure that everything is sanitary. They have the supplies, knowledge, and training to handle a number of messes whether it is day to day cleaning or a sudden situation that just springs up. Once you find the company that can work with your place of business then you'll have a resource that can help you succeed.
If you operate a business contact Ankars today for a free quote on our commercial cleaning in Mulgrave services.