---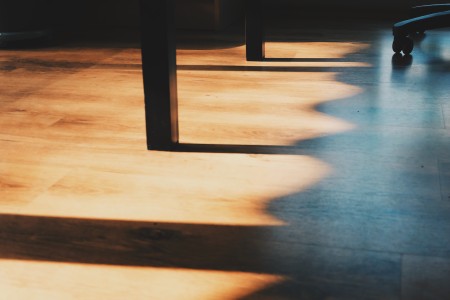 There is no good reason to burden your employees with the task of cleaning and maintaining your business space. That is what commercial cleaning businesses are for. Hiring a service to perform commercial cleaning has a multitude of benefits.
5 Reasons for hiring professional commercial cleaners
Let's take look at five good reasons to hire a commercial cleaning business to handle all of your cleaning needs:
1. Increased productivity
Whether you operate out of a traditional office, manage a fitness club, oversee a clinic, or monitor a school, it is just plain easier to work in a clean environment. The overall productivity of your employees will increase when they are allowed to work in an uncluttered, sanitary, and hygienic space. Less distractions equals better focus. Additionally, your clients and customers will be more willing and better able to conduct business with you if they are not distracted by your lack of cleanliness.
2. Well-being of your employees
It is a fact that cleanliness has a direct correlation to health and well-being. By hiring a commercial cleaning Mulgrave business, you can ensure that your employees will have a reduced risk of contracting and spreading illness. This will result in less sick days and better overall productivity. Germs and bacteria thrive in areas of your business that are constantly being used; think toilets, door handles, conference or meeting rooms, kitchen appliances, and shared office equipment. The number of germs spread each day increases with the number of employees you have. Best to take preventive measures in the form of regular professional cleaning.
3. Positive work environment
When your employees arrive to work and their environment is neat and clean, it boosts overall morale. Something as simple as having the floors vacuumed and rubbish taken out can even make someone feel taken care of and thought of. The staff will also be able to better focus on the task at hand with a positive attitude. By hiring a professional commercial cleaning service to handle your routine cleaning, you also eliminate the need for your employees to do that work. Finding a commercial cleaner at affordable rates is not impossible and will do wonders for your staff in general.
4. Level of service
If you are looking to keep your commercial enterprise clean in the most effective and efficient manner, you must hire a professional commercial cleaning service. These businesses will provide the best quality of service. It is, after all, their area of expertise. Additionally, they are armed with appropriate commercial cleaning equipment and knowledge to thoroughly and properly clean your space. Along with basic cleaning services, most of these companies offer custom cleaning to meet the specific needs or requests of their clients.
5. Lower costs
Hiring a commercial cleaning service will be more cost-effective for your business. Professional cleaners can complete their job in a fraction of the time of you or your employees and it will be executed more properly and completely. Your time and money will be best spent hiring out the work of cleaning to commercial cleaning professionals. It is always best to work smarter, not harder.
Professional commercial cleaning services make sense
All of the benefits mentioned here will hopefully lead you to the conclusion that a professional commercial cleaner is the best idea for your business. If you own a business in the Melbourne area, Ankars is here to serve you. Our professional and experienced cleaners will work hard to make your space as clean and hygienic as possible.
Contact us today for a free quote on our professional commercial cleaning for Mulgrave businesses. We are here to help!